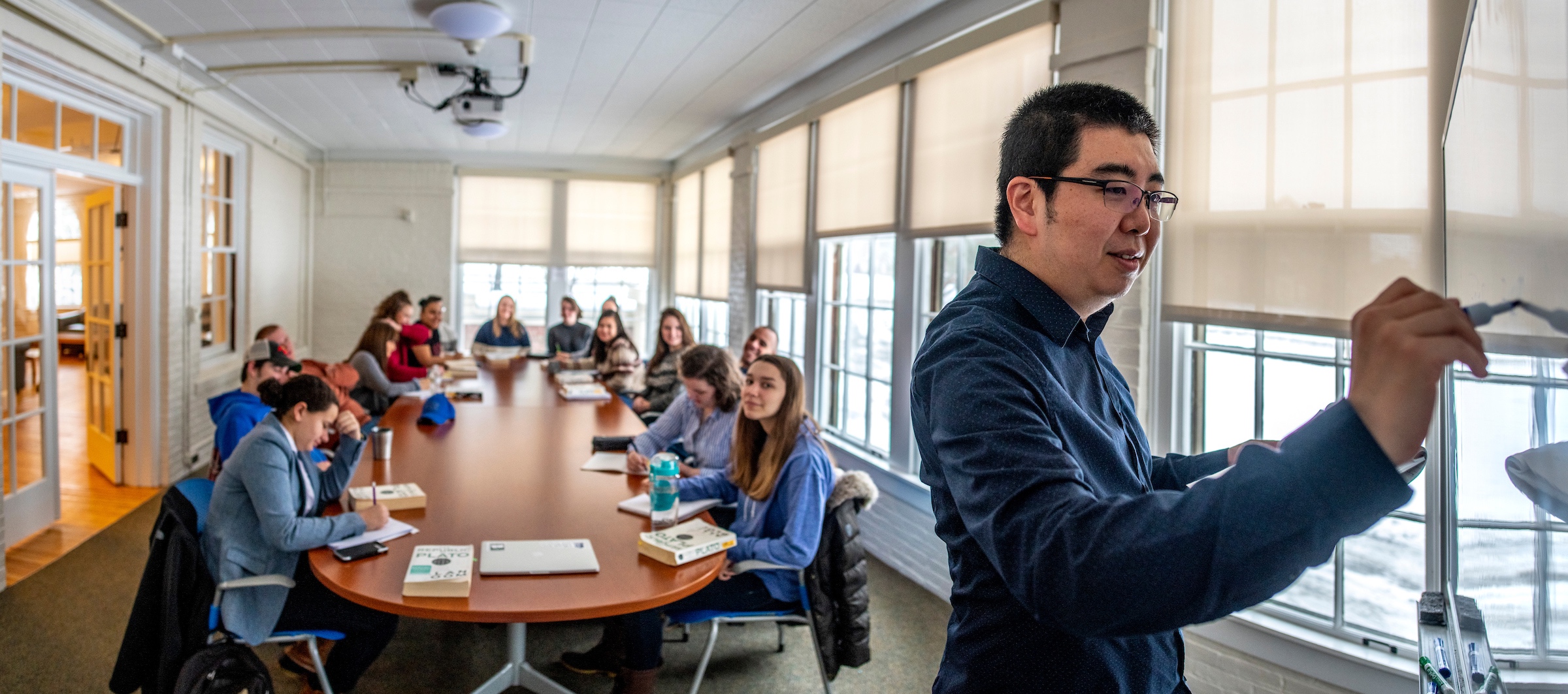 Hao Hong
Assistant Professor of Philosophy
CLAS-Honors Preceptor of Philosophy
University of Maine
5776 The Maples
Orono, ME 04469

Email: hao.hong at maine dot edu

---
Quick Links to Research | Teaching | Curriculum Vitae |
---
Areas of Specialization: Metaphysics (in both analytic philosophy and classical Chinese philosophy)
Areas of Competence: Philosophy of Language, Philosophy of Science, Philosophy of Religion, Ethics (esp. in classical Chinese philosophy)
---
I am an assistant professor of philosophy and CLAS-Honors preceptor of philosophy, jointly appointed by the philosophy department and the Honors college at the University of Maine.
Before UMaine, I was a Future Faculty Teaching Fellow in the Department of Philosophy, Religion, and Classics at Butler University in 2017-2018.
I received my PhD in philosophy with a minor in the history and philosophy of science from Indiana University, Bloomington in 2018.
Before Indiana, I received my MA in philosophy (ethics concentration), BA in philosophy, and BA in economics (dual degree) from Peking University in Beijing, China.
Before PKU, I grew up in Weifang in Shandong Provice in China.
My primary research area is metaphysics. I think and write on topics in metaphysics and in the overlap between metaphysics and philosophy of language, such as grounding, truthmaking, modality, properties, propositions, and ineffability in the analytic-philosophical style by engaging with theoretical resources in various philosophical traditions.
At UMaine, I regularly teach a wide range of philosophy courses, including Introduction to Philosophy, Classical Chinese Philsophy, Formal Logic, History of Modern Philosophy, and Metaphysics. I also regularly lead preceptorials and give guest lectures in the "Great Books" program in the Honors college.
Outside of philosophy, I like avant-garde art (film, music, etc.), watching sports, and cooking for and hiking with my family.
---